Company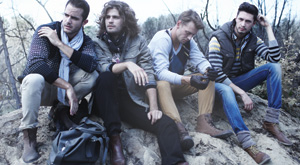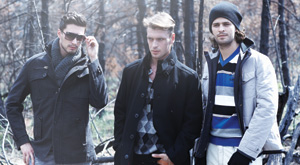 Consul has devoted its continuous efforts in producing high quality garments and it fully satisfies customer needs in terms of best quality and service. Hence over the years it has established the good will of various buyers in the national market. Consul is vertically integrated. This helps Consul to keep a high standard in the increasingly competitve market of today.

We manufacture an exclusive range of Pullovers, Jackets, Coats, Sweatshirt, Tracksuits, with the production capacity of approx. 2 lakh lac pcs per season under factory area of about 60,000 sq.ft.

We are fully equipped with state of the art machinery including fully computerized stoll (Germany) flat bed knitting machine in 7,8, 10,12 and 14 gauges + 200 Hand flats, 400 sewing and finishing machines.
Availability
Agra :
BACHOOMAL COLLECTIONS
OPP. ANJANA CINEMA,M.G.ROAD, 2854504, 3093032
BACHOOMAL RAJINDRA SINGH
26-G, 112/113,SANJAY PALACE, 4000322
BACHOOMAL SONS
18, TAJ ROAD,SADAR BAZAR, 2226406
RAJKUMAR APPARELS (P) LTD.
2/210-B, M.G.ROAD,OPP. SHAH CINEMA,4001774, 2520762
DIMPLE COLLECTIONS
E-21, KAMLA NAGAR, 4057046

Aligarh :

UNIQUE DEPARTMENTAL STORE
AMEER NISHAN,2402483, 2405415
SWADESHI KHADI TRADERS PVT.LTD.
NEAR APSARA CINEMA,OPP.INDIRA MARKET, RAILWAY ROAD, 9412274889
DEAR SIR
CENTRAL POINT MARKET,3290870
SHUBHAM CLOTHING CO.
5/408, GOOLAR ROAD,
RAJVANSH
CENTRE POINT,STATION ROAD, 2505189

Allahabad :

TONDON BROS
16/30, CHOWK
UNITED TRADERS
5-B, N.K.MUKHERJEE ROAD,RAJAPUR, 2601415
R.P.GUPTA & SONS
37, KOTHA PARCHA, 2413623,9415237623

Ambala Cantt :

MOHAN SHOE COMPANY
SAUDAGAR BAZAR,20424,20958
T.G SUJJAN
SAUDAGAR BAZAR

Ambala City :

ANEJA SONS
1291/3, MANALI HOUSE, NEAR PREM NAGAR,

Amritsar :

ARISTOCRATE PALACE
LAWRANCE ROAD
SARDAR HATTI
39, MALL ROAD, 2220042

Anantnag :

SAMREEN COLLECTIONS
LAL CHOWK,9419040884
FASHION FOLKS
LAL CHOWK,

Ara-802301 :

PANDEY SHOPPING MALL
PAKARI CHOWK,

Bahadurgarh :

MAYA GARMENTS
MAIN BAZAR

Baharaich :

RAJ CREATIONS
ANAND MARKET, 233777,238777

Bareilly :

OVERALL'S
56, CIVIL LINES,3291790, 2572115
SELECTION POINT BAZAR LTD.
C-16, DEEN DAYAL PURAM,RAJENDER NAGAR,2300404
FASHION POINT INTERNATIONAL
NEAR KUMAR TALKIES,
OVERALL'S
56, CIVIL LINES, 3291790, 2572115

Batala :

SACHDEVA SONS
CINEMA ROAD, 41204,20897

Bazpur :

SHOPPING CENTRE
COLLEGE MARKET, 9897060580

Begusarai :

WOOL HOUSE
MAIN BAZAR,
CITY FASHIONS
MAIN ROAD, 09471977210

Berhampur :

LOHIYA BROTHERS
V.B ROAD, (DISTT.GANJAM)

Bhilwara :

VARDHMAN WEARS (P) LTD.
5/6, FATEH TOWER, NAGORI GARDEN, 236413

Bhiwadi :

BOMBAY FASHIONS
MAIN ROAD,BHIWADI MOUR,

Bhubaneshwar :

ALISHAN
60,JANPATH, 9437053407
CRACKERS INDIA INFRASTRUCTURE LTD.
PLOT NO.891, MADHUSUDAN NAGAR, UNIT IV, 2581272

Bhunter :

MONARCH COLLECTIONS
BYE PASS,DISTT.KULLU,MOB:9218645444

Bilaspur :

S.S & CO.
MAIN BAZAR

Bulandshahr :

MOD FASHION
LAL KUAN, 254002

Chamba :

SHEESH MAHAL EMPORIUM
DOGRA BAZAR
SHEESH MAHAL MEGA MART
NEAR BUS STAND,PH.NO. 224248

Chandausi-2024

BANSAL COLLECTION
BARA BAZAR, 251291,253790

Chandigarh :

S.S NATH & CO.
C/O MEENA BAZAR, S.C.O 853,NEAR HOUS.BOARD CHOWK,2735045
TREND SETTERS
S.C.O-18,SECTOR-17 E, 2702390
SAHNI EMPORIUM
S.C.O-180,SECTOR 37-C, 2692280

Chaterpur :

FASHION WORLD
MAHAL ROAD,BADKUL CHOWK,

Cuttack :

RAJHANS
MANGLABAG, 2414224

Darjeeling :

CHANDU CLOTH BHANDAR
CHOWK BAZAR

DEHRA :

BALRAM'S SHOPPING GALARY
MAIN BAZAR,

DEHRADUN :

SUBHASH FAMILY WEAR
17, PALTAN BAZAR,PH.NO.2655095
BAL KRISHAN GUPTA & SONS
1, DHAMAWALA BAZAR
BIG FANCY STORE
3, PALTAN BAZAR
SATYAM STORE
54/1, PALTAN BAZAR, 2651232

DELHI :

BIG BOSS
9/6/63, MAIN ROAD,GANDHI NAGAR
VIJAY STORE PVT.LTD
F-14/22-23, MODEL TOWN-II
NARANG GARMENTS
22-B PUSHPA MARKET,LAJPAT NAGAR,PH.NO.29837270
MALHOTRA THE GARMENTS STORE
WZ-52-B,SHOP NO.2,3&4,JWALA HERI MARKET,PH.NO.25283032
GOEL SELECTION
253-A, MAJLIS PARK, ADARSH NAGAR
NEW AGGARWAL GARMENTS
221, PKTC-7, SECTOR-7,CENTRAL MARKET, ROHINI,PH.NO.27046482
GUPTA CREATIONS
3-K/6287, KOLHAPUR ROAD,KAMLA NAGAR, PH.NO. 23854133
GOEL GARMENTS
KOLHAPUR ROAD,KAMLA NAGAR
BINDRA DI HATTI
130 CHOTA BAZAR,SHAHADRA, 2201930
RAINBOW MEN'S WEAR
C-7/1, MANDIR MARG,KRISHNA NAGAR, 9278686803
STYLIST GARMENTS
1199, MAIN MARKET,RANI BAGH,9891640642
MAHAWAR GARMENTS
4794, IST FLOOR,CHANDNI CHOWK, 23957272,9810149396
MAHAWAR BROS
4797 GROUND FLOOR,CHANDNI CHOWK,23955481
NEW INDIA GARMENTS
1843-44,CHANDNI CHOWK,
PUBLIC SELECTION HOUSE
L-101/3, JAGAT RAM MARKET,LAKSHMI NAGAR,
BANSALS SAREES & READYMADES
314, TELIWARA,SHAHDARA,2202906
MAHAWAR BROS
4797 GROUND FLOOR, CHANDNI CHOWK, 23955481
DESIGNER
670, OPP. P.N.B,CHANDANI CHOWK,
MEENA ENTERPRISES
UB-1, JAWAHAR NAGAR, BUNGALOW ROAD, 2ND FLOOR,
BIG BOSS
9/6/63, MAIN ROAD,GANDHI NAGAR
MAHAWAR GARMENTS (S)
B-11, MAJLIS PARK,ADARSH NAGAR, 27675200
NOVELTIES SILK SOTRES
2435-36, AJMAL KHAN ROAD,KAROL BAGH,65188258, 28759500
JAGAT SINGH KWATRA & SONS
59, SADAR BAZAR, 7771173,3621273
MEGHNA & CO.
32, BUNGALOW ROAD,KAMLA NAGAR, 23840487

DHANBAD :

ACTION
PARK MARKET,HIRAPUR, 9835344863

DHARAMSHALA :

ADHUNIK READYMADE STORE
KOTWALI BAZAR

DIBRUGARH :

RANGLAL'S
H.S ROAD, 2324434, 2321476
PARIDHAN :
H.S.ROAD

ETAWAH :

AGGARWAL SONS
BAZAZA LANE,252709

FAIZABAD

HI-FASHION
SHRI SAI KRIPA COMPLEX,REKABGANJ, 223633, 44

GANGTOK :

YES SIR COLLECTIONS
M.G MARG,PH.NO.225510, 9832407771

GAZIPUR :

SHAGUN EXCLUSIVE
MAHUABAGH

GHAZIABAD :

GLOBUS STORES PVT. LTD.
PACIFIC MALL, PLOT NO.I, SITE-IV, SAHIBABAD IND.AREA, SAHIBABAD,
SHANKAR GARMENTS
18/3, TURAB NAGAR
BINDAL ARCADE PVT.LTD
54-A, MODEL TOWN WEST, G.T ROAD, 9212737635
GLOBUS STORES PVT. LTD.
SHIPRA MALL,SHIPRA SUNCITY, INDIRAPURAM
BINDAL ARCADE PVT.LTD
54-A, MODEL TOWN WEST, G.T ROAD, 9212737635

GOLAGHAT-78562 :

BIKANER PALACE
MAIN ROAD, H.K MARKET
JANTA STORES
G.F.ROAD,

GONDA :

SETH BROTHERS
BAZAZA BAZAR CHOWK, 222707

GORAKHPUR :

DRESS LAND
GOL GHAR, 2335070, 3293318
MANAV MEN'S WEAR
1ST FLOOR RAPTI COMPLEX, ASURAN, 2502609,9415282280,9415313395,
BABY LAND
GOLGHAR,
BIG SHOP
BANK ROAD, 3291418

GURGAON :

SHYAM RETAIL STORES
504/3, OPP.HANUMAN MURTI, RAMLILA GROUND,4066131
SHREE BALAJI APPARELS
OPP. HANUMAN MURTI,RAM LILA GROUND, SADAR BAZAR, 2316338
SHYAM RETAIL STORES
504/3, OPP.HANUMAN MURTI,RAMLILA GROUND, 4066131
SHIKHA GARMENTS
SADAR BAZAR, 6329723

GUWAHATI :

SOHUM SHOPPEE LTD
SHOPPER'S POINT, 4TH FLOOR,H.B ROAD, FANCY BAZAR,2637083
MEENU'S
KAMAR PATTY
R.D STORES
BAPU BAZAR,(FANCY BAZAR)
GOENKA READYMADES (P) LTD.
G.S.ROAD, OPP.DONA PLANET, 2466555
BEACH FASHIONS PVT. LTD.
KAMAR PATTI ROAD, 298320,299158
CONCEPT
G.S.ROAD,ULUBARI, 2464999, 2465000

GWALIOR :

GIVE & TAKE
NAI SARAK,LASHKAR,4029657
ANAND EMPORIUM
NAI SARAK,LASHKAR, 2420350
G.D GARMENTS
HIGH COURT CHOWK,LASHKAR, 0751-328105,321529
SHRI JI HOSIERY
TOPI BAZAR, LASHKAR,
SHREE JI WEARWELL
FIRST FLOOR, PLAZA-10,PATANKAR BAZAR, 4028204
G.D GARMENTS
HIGH COURT CHOWK, LASHKAR, 0751-328105,321529

HALDWANI :

HEMKUND ENTERPRISES
TIKONALA CHAURAHA, NAINITAL ROAD, 9927902947

HAMIRPUR :

SWAGAT ENTERPRISES
UPPER BAZAR,224563, 224863

HARDOI :

GOPAL SONS
SADAR BAZAR,234377

HARIDWAR :

NATIONAL GARMENTS
RAILWAY ROAD,225779, 226700
VIJ FASHION
SUPER COMPLEX,

HATHRAS :

NEW KAILA MAA READYMADE STORES
BAGLA MARG, 9837210068
SHREE KRISHNA BEAUTY COLLECTION
18, BASEMENT KOMAL COMPLEX, 270337

HAZARIBAGH-825 :

JAIN SONS
GURU GOVIND SINGH ROAD,266136
SWADESHI VASTRALAYA
THANA GALI,

HISSAR :

SUPER GARMENT
183-G, RAJGURU MARKET
FOR-U
31, BISHNOI MARKET
VAKIL GARMENTS
186-G, RAJ GURU MARKET
VIKAS TRADE LINK
112, IST FLOOR, RAJGURU MARKET, 9416239642

INDORE :

GLOBUS STORES PVT.LTD.
MALHAR MEGA MALL,NEAR C-21 MALL ROAD
AGGARWAL DEPT.STORE (I) PVT.LTD
20, DIAMOND COLONY, NEW PALASIA,2547278/79

JAIPUR :

H.K OSWAL HOSIERY SALES DEPOT
178-179, BAPU BAZAR,2576043
DESI QUA PVT. LTD.
FASHION STREET,RAJA PARK,
THE FASHION PLATINA
VIDYA DHAR NAGAR, 9314538977

JALANDHAR :

GLOBUS STORES PVT LTD
INSIGNIA MALL 687-L,MODEL TOWN
KAKAR BROS.
698-R, MALL ROAD,MODEL TOWN,4623200
RAM GARMENTS
BAZAR SHEIKHAN, 4604748
KAKAR SONS
BAZAR KALAN
ARISTOCRATE GALAXY
LOWER GROUND FLOOR, 261, EMDENT MALL COMPLEX,
SURI SONS
BAZAR SHAKHAN,9855480831
ARISTOCRATE GALAXY
LOWER GROUND FLOOR, 261, EMDENT MALL COMPLEX,

JAMMU :

JAIN EMBROIDERY WORKS
LINK ROAD,9419182082/9419198927
SARVESHWAR GARMENTS
PURANI MANDI CHOWK,2574090,9906081884
RAJ SONS
53, EXTENSSION,KARAN NAGAR,2548082
FASHION WAYS
RAGHUNATH BAZAR,2548290

JAMSHEDPUR :

S.M.APPARELS
KAMANI CENTER,BISTOPUR
ANIS
14-15, KAMANI CENTRE, 09334496120

JAUNPUR :

SHAGUN
BHALUAGHAT SADAR, 241061

JHANSI :

PARIDHAN
JAWAHAR CHOWK, 23307203, 2330723

JIND

SHIV COLLECTIONS
NEAR HANUMAN GALI,MAIN BAZAR

JORHAT :

RAGA
SHOP NO.24, MOUR COMPLEX,A.T.ROAD

JWALAPUR :

SAHIBA COLLECTIONS
RAILWAYS ROAD,

KANGRA :

DIPLOMAT COLLECTIONS
COLLEGE ROAD,9418466075

KANPUR (U.P) :

KHUSHI COLLLECTION
111-A\414, ASHOK NAGAR,80 FEET ROAD NEAR GUMATI GURDAWARA, 9839234560
DEEP GARMENTS
16-18, RADHA MOHAN MARKET,108/134, SISA MAU BAZAR, 2547606
PAWANMEN'S WEARS
20, 21, MEHANGA SINGH MARKET,GUMTI NO.5,
DALMIA'S FASHION MALL
119/74, NASEEMABAD, GUMTI NO.5,

KARNAL :

SHAN FASHIONS PVT. LTD.
OPP.HEAD POST OFFICE, 2274146, 2270047
ANDAAZ GARMENTS
KUNJPURA ROAD, 0184-2200922
SUVIDHA STORES PVT. LTD.
OPP.HEAD POST OFFICE,2253111, 2254111
ANDAAZ GARMENTS
KUNJPURA ROAD,0184-2200922
SUVIDHA STORES PVT. LTD.
OPP.HEAD POST OFFICE,2253111, 2254111

KASGANJ :

KELA EMPORIUM
NADRAI GATE, DISTT.ETAH, 9927003806

KASHIPUR :

SARDAR & SONS
PURANI SABJI MANDI, 278403
KUMAR TRADERS
GUPTA CHOWK, 9412091051

KISHANGANJ :

TIP TOP
NEEM CHAND ROAD, 06456-226119

KOLKATA :

GAJ KUMAR GRANDSONS
5-A, LENIN SARANI
NUYORK DEPT.STORE PVT.LTD
HUMAYAN COURT,20-E, LINDSAY STREET, 2445400,2464216,2498099-98
CHILD CLUB
G-60, NEW MARKET, 22525180

KOTA (RAJ) :

PARIDHAN LIFE STYLE
KOTRI ROAD, GUMANPURA, 2390490

KULU :

MONARCH EXCLUSIVE
BEASA MOUR
LAKHIMPUR :

SURJIT FASHIONS
N.H - 52, NORTH,

LAKHIMPUR KHER :

JAISWAL STORES
MAIN ROAD,

LAKHIMPUR KHERI (UP) :

JAISWAL FASHIONS
MAIN ROAD

LUCKNOW :

VIDYARTHI UDYOG
67, RADHIKA BUILDING,DURGAWAN,PH.NO.4073493
SUPER HOSIERY
SWADESHI MARKET,AMINABAD
THE TRENDSSETTERS BOUTIQUE
27, 28 B, PRAGATI KENDRA,KAPOORTHALA COMPLEX, ALIGANJ
SHRI HARI SAREE & GARMENTS
1,RAM BHAROSE MARKET,RAI-BARELLY ROAD,8400045555
JAPAN AGENCIES
PRATAP MARKET,AMINABAD, 210138,227730
KAMADGIRI VASTRALAYA
B-1/8, MAHANAGAR EXTENSION,KAPOORTHALA, 2337111-12
ANDAAZ
SUPER SHOPPING CENTRE, NEAR KUKRAIL BRIDGE, 2353516
HEART TOUCH APPARELS PVT. LTD.
SHOP NO.1, COMMERCIAL COMPLEX, L.D.A MARKET,
GLOBUS STORES PVT. LTD.
WESTEND MALL, WAVES MULTIPLE CINEMA VAIBHAV KHAND, GOMTI NAGAR,
BINDAL COLLECIONS PVT. LTD.
SHAHNAJAF ROAD,
ABHISHEK
PRATAP MARKET ROAD,OPP.GARBAR JHALA, AMINABAD, 2272577
U.A.ENTERPRISES
C-958, SECTOR B, MAHANAGAR,
ANDAAZ
SUPER SHOPPING CENTRE, NEAR KUKRAIL BRIDGE, 2353516

LUDHIANA :

GLOBUS STORES PVT. LTD.
WESTEND MALL, PLOT NO.2 & 3,OPP.FOREST DEPT.OFFICE,FEROZPUR RD.
OSWAL GARMENTS
NEAR AARTI CINEMA CHOWK,2409680
OSWAL CLASSIC
NATIONAL ROAD,BHAIWALA CHOWK, GHUMAR MANDI, 400181
DFO
1ST FLOOR, GOLD SOUK MALL,G.T.ROAD (WEST),
ARISTOCRAT GALAXY
PAKHOWAL ROAD, 2429596
FASHIONERS GALLERY
91, FOUNTAIN PLAZA,FOUNTAIN CHOWK
LUCKY TOWEL HOUSE
KARIMPURA BAZAR
BABA PAPA GARMENTS
GHUMAR MANDI, 5051490
ARISTOCRAT GALAXY
PAKHOWAL ROAD, 2429596
OSWAL FASHION HOSIERY
NIRANKARI STREET NO.1,MILLER GANJ,2532787
FASHIONERS
SHOP NO.91, KAMLA NEHRU MARKET.G.T.ROAD

MAINPURI :

MAA DURGA ENERPRISES
INFRONT OF YADAV MARKET,GALI RAM CHARAN, 9358220023
MAA DURGA ENERPRISES
INFRONT OF YADAV MARKET, GALI RAM CHARAN, 9358220023

MALDA :

GREAT RAJASTHAN STORES
NETAJI SUBHASH ROAD, 9434054011

MALEGAON :

INDIAN'S BOUTIQUE
HOTEL SUKH SAGAR,CAMP ROAD, 9371020021

MANDI :

KIRAN EMPORIUM
BHOOTNATH BAZAR,OPP.BHOOTNATH MANDIR, 223083
MANBHAVAN EXCLUSIVE
169, INDIRA MARKET

MATHURA :

SELECTION FAMILY WEAR SHOP
64/258, DAMPIER NAGAR
BACHOOMAL FAMILY STORES
HIGHWAY PLAZA,AGRA MATHURA ROAD,3201027, 9927353444
SELECTION GARMENTS
TILAK DWAR, HOLI GATE, 2502256

MAU :

INDIAN DRESSES
RAUZA BAZAR, MAU NATH BHAJAN,(DISTT.MAU) , 223693,221435
ABHINAV COLLECTIONS
SAHADATPURA, 9415220044

MEERUT:

BINDAL FASHIONS
184, FOWARA CHOWK,ABU LANE,2666244,2665052
BINDAL EXCLUSIVE
184-B, ABU LANE, 3293679
NAYYAR SONS
116, SHRI RAM COMPLEX,LAL KURTI CHOWK
GAURAV GARMENTS
659/6, CENTRAL MERKET,SHASTRI NAGAR, 2766378

MODINAGA :

PINDI SILK STORE
354, LOWER BAZAR
GLOBUS STORES PVT. LTD.
WESTEND MALL,G-FLOOR,RAM GANGA-VIHAR,PHASE-2,F-31,NEAR MIT COLLEGE

MUMBAI :

WEARWELL CREATION
198, L.T.MARG,OPP.POLICE COMMINICATION OFFICE 56377963
WEARWELL FASHION
38,HILL ROAD, OPP. ELCO MARKET

MUZAFFARPUR :

POOJA READYMADES
SARIYA GANJ, 09431238791

NAGAON :

R.D. & SONS
DACCAPATTY,255026
SHREE MAHARAJA
A.T ROAD, MARWARI PATTI,

NAGPUR :

W & G INC.
1ST FLOOR, SHRIRAM TOWER, KINGSWAYS, 2555888, 2556555

NAINITAL :

SARDAR SONS
THE MALL, 235542,235047

NAJIBABAD :

MONTI GARMENTS
SHOP NO.21-22,POOJA BAZAR
AMBAY TRADERS
KALLUGANJ, 9412608668

NAKODAR :

REHAN GARMENTS
BAZAR MALARI GATE,

NARWANA-16 :

ARISTOCRAT GARMENTS
APPOLO CHOWK, 01684-41231

NER CHOWK :

ROSY GARMENTS
MAIN BAZAR

NEW DELHI :

GLOBUS STORES PVT. LTD.
D/1, SOUTH EXTENSION, PART-II
J.K.JAIN GARMENTEX (INDIA) P.LTD.
IX/6719, JANTA GALI,GANDHI NAGAR,
APPEAL KIDS DREAM INT.(P)LTD.
H/1, MAIN MARKET,RAJOURI GARDEN,25923397 A/C
M.S & CO.
50/5, READYMADE MARKET,MEHRAULI
NANAK SONS
20, SAMMAN BAZAR, OPP.CANARA BANK,JANGPURA, BHOGAL
SARDAR WOOL SHOP
5354, GAFFAR MARKET,KAROL BAGH, 5760901
SHELLY GARMENTS
503/505,READYMADE MARKET,MEHRAULI, 6641202,6641564
CHUNMUN STORES PVT. LTD.
B-BLOCK, BASEMENT,KAILASH APPARTMENT, KAILASH COLONY 43700800
S.S GARMENTS
H-23, MAIN MARKET,RAJOURI GARDEN,25451608
M.R.G FASHIONS PVT.LTD.
WZ-1672/Z, NANGAL RAYA,JAIL ROAD,
P.K.FASHIONS
RZE-19, GANDHI MARKET, WEST SAGARPUR,
NEW MALHOTRA GARMENTS
SHOP NO.10,11,12, HOLLAND HOUSE, JAWALA HERI MARKET, PASCHIM VIHAR, 25283032
RAMJI & SONS
E-23A, CENTRAL MARKET, MAIN ROAD, LAJPAT NAGAR-II, 9810024178
MAYANK ENTERPRISES (FOLLOW ME)
J-68, MAIN MARKET,RAJOURI GARDEN,25166205
L.N.SQUARE
L.N.SQUARE
SINGHAL'S
C-14, CENTRAL MARKET, LAJPAT NAGAR-II,
UNIQUE
RZ-614/8, SYNDICATE MARKET,RAJ NAGAR-I, PALAM COLONY, 25360895
TEENS HUT
39, AUROBINDO PLACE MARKET, SRI AUROBINDO MARG,
MADANS STORES
2510-11, AJMAL KHAN ROAD, KAROL BAGH, 28758098
SHYAM GARMENTS LTD
E-40, LAJPAT NAGAR-II, CENTRAL MARKET, 29811325,29811210
PAUL GARMENTS
A-40, NARAINA INDS. AREA,PHASE-II, 9810023144
SINGHAL'S
C-14, CENTRAL MARKET, LAJPAT NAGAR-II,
NEW PALACE STORE
17, SAROJINI NAGAR MARKET, 4676243,4677172

NOIDA :

GLOBUS STORES PVT. LTD.
UNITECH MALL, SHOP # 45 & 141,NOIDA AMUSEMENT PARK,PLOT # A-2,
JAYPEE FACTORY OUTLETS
C-92, SECTOR -8,
NEW WAYS READYMADES
8/A, BHAWANI MARKET,SECTOR - 27, ATTA, 2531667

NURPUR (DISTT.) :

VISHAL GARMENTS
CHOWGAH BAZAR, 09418462763

ORAI :

YADAV GARMENTS
RAJ MARG, 9415032119

PALAMPUR :

MANGLANI GARMENTS
SCANDLE POINT

PANIPAT :

SACHDEVA AGENCIES
SHOP NO.347, INDIRA BAZAR

PATIALA :

CHARM COLLECTION
DHARAM PURA BAZAR,

PATNA :

NEEL NIKKI
BORING ROAD,
HOLLYWOOD
LATAKUNJ,NEAR IBP PETROL PUMP,BOROING ROAD,
TARUN DRESSES
36, HATHWA MARKET, 2301494

PILIBHIT :

EXPRESSIONS
SCO 409-410,SECTOR 8

PUNCHKULA :

EXPRESSIONS
SCO 409-410,SECTOR 8

PUNE :

PRASHANT WOOLENS
6-B,BUDHWAR PETH,OPP.KAKA KUWA MENTION, 24451123
J.C.RETAIL INDIA (P) LTD.
PLOT#413/15,C-1,GULTEKATI,NEAR-HOTEL GOLDEN EMRALD,NEXT TO PATEL-

RAIPUR :

GLOBUS STORES PVT. LTD.
CITY MALL 36, OPP.HOTEL AMBROSIA,NEAR COLLEGE OF DAIRY TECH,
GLOBUS STORES PVT. LTD.
GROUND FLOOR, UNIT NO.13,CITY CENTER MALL,

RAJKOT :

BLUE CLUB COLLECTIONS
DR.YAGNIK ROAD, 9824816500
BLUE CLUB COLLECTIONS
DR.YAGNIK ROAD, 9824816500

RAMPUR BUSHAHA :

KRANTI READYMADE STORE
MAIN BAZAR, 233278
KRANTI READYMADE STORE
MAIN BAZAR, 233278

RANCHI :

STATUS
IST FLOOR-12 GEL CHURCH COMPLEX
NOVELTY SAREES
2ND FLOOR, GEL CHURCH COMPLEX,2330131,09437329998
SHOPPER'S MART
ROSHPA TOWER,MAIN ROAD,3201151
RAMPURIA GARMENTS
DORANDA BAZAR, DORANDA,
STATUS
IST FLOOR, 12 GEL CHURCH COMPLEX,
KASHMIR VASTRALAYA COLLECTIONS
MAIN ROAD, 2202451, 2313445

REWARI :

KHURANA & SONS
GOKUL BAZAR
KHURANA GARMENTS
MOTI CHOWK,253420, 9253094078
KHURANA SONS
SCO-40, BRASS MARKET

RISHIKESH :

SANGAM STORE
RAILWAY ROAD
BOMBAY STORES
CHETTRA ROAD

ROORKEE :

ANEJA SONS
MAIN BAZAR, 265616

RUDRAPUR :

ROOPAM GARMENTS
MAIN BAZAR, 9837473999

SAGAR :

SABRANG CLOTH DEPARTMENTS
KATRA BAZAR, MAIN ROAD,

SAHARNPUR :

KHURANA GARMENT
BAZAR SHAHEED GANJ, 09219604262
CHAWLA READYMADE STORES
54-55, CHOWK NEHRU MARKET, 9897048771
CHAWLA MART
NEAR HDFC BANK,COURT ROAD,

SHAHJHANPUR :

RAJ SELECTIONS
GOVIND GANJ

SHILLONG :

KRISHNA EMPORIUM
G.S ROAD,PHONENO.0364-222795
BROADWAYS COLLECTION
G.S ROAD,PH.NO.2225620
SAREE PALACE
G.S ROAD
SELECTION CENTRE
G.S ROAD,PH.NO. 2221095
SELECTIONS
LOVI'S ARCADE,G.S.ROAD, PH.NO.2223098, 2225891
MOHINI'S
G.S.ROAD
SAGARMAL RAMKUMAR
BARA BAZAR,OPP. JEEP STAND,PH.NO.2000640
DESIRE
G.S.ROAD
THE WARDROBE
DGC CROSSROADS, POLICE BAZAR, 2229043
BABLA SHOPEE
G.S.ROAD
WOOL PLUS
POLICE BAZAR

SHIMLA :

ADAM & EVE
57, THE MALL, 2813059
LAL & SONS READYMADES
REGENT HOUSE, NEAR LIFT,THE MALL,PH.NO.2650670,2812298
AGGARWAL AGENCIES
M-SQUARE MALL, SANJOLI,
ADAM & EVE
57, THE MALL, 2813059

SHRI GANGA NAGAR :

GOYAL COLLECTION
17, SWAMI DAYANDND MARG,2445341
GANPATI
NOHRA NO.105, SWAMI DAYANAND MARG, 3298074

SILIGURI :

MONCHER FASHIONS PVT.LTD
110/92, S.S MARKET,430687
POOJA HINDUSTAN
SETH SRILAL MARKET, 2433649
AGGARWAL BROTHERS
15, SETH SERI LAL MARKET, 2530348
POOJA HINDUSTAN
SETH SRILAL MARKET, 2433649

SIRSA :

GAUTAM GARMENTS
C/O KASHMIR CLOTH HOUSE,RORI BAZAR, 9996095005

SOLAN :

LAL & SONS
OPP. D.C OFFICE, THE MALL,
SUNDER MAL GURCHARAN DASS
GANJ BAZAR,222277

SRINAGAR :

FASHION TREASURE
HAMZA PLAZA,3RD FLOOR, CENTRAL MKT. RESIDENCY ROAD, ABI GUZAR,PH.NO.2450113,9906679896
BENZER
222, NARSINGH GARH,BALGARDAN, PH.NO. 2473294
OXFORD COLLECTIONS
SHOP NO.1, WAZIR BAGH
XCEPTION'S
162/A, UMAR COLONY,LAL NAGAR
PASSION
LAMBERT LANE,RESIDENCY ROAD,2477093
ESS KAY COLLECTIONS
REGAL CHOWK,RESIDENCY ROAD,2143904-05
SHOPPER SPOT
POST OFFICE LANE,RAJ BAGH
KOHLI BROTHERS
REGAL BUILDING,RESIDENCY ROAD, 2474347
THE BLUE FOX
RESIDENCY ROAD, 9419001818
SHOPPER SPOT
POST OFFICE LANE, RAJ BAGH
ESS KAY COLLECTIONS
REGAL CHOWK, RESIDENCY ROAD, 2143904-05

SUJANPUR TIHRA :

MUSTAK READYMADE STORES
MAIN BAZAR

THANE (MH.) :

GLOBUS STORES PVT. LTD.
C-3,SHREE RAJLAXMI WAREHOUSE COMPLX VILLG-VADAPE, MUMBAI NASHIK HIGHWAY,

THEOG :

KAMAL GARMENTS
NAYA BAZAR,

TINSUKIA :

VANDANA
A.T ROAD,

TOHANA :

VINOD READYWEAR
30, SHASTRI BAZAR, 30685

VARANASI :

GLOBUS STORES PVT. LTD.
IP3 MALL,VIDYAPEETH RD,INDERAPRASTH MULTIPLEX, SHASTRI NGR, SIGRA,
DRESS LAND
19/187-4, GULAB BAGH,OPP.SIGRA THANA,2400778
PRINCE DIWANA
NEAR PETROL PUMP, MALDAHIYA, 2200511
YOUR CHOICE GARMENTS
SHOP NO.102,HATHUA MARKET, LAHURABIR,
KAMBAL GHAR EXCLUSIVE
C.27/277-B, SUNNY PLACE,MALDAHIYA,2204375
ANNAPURNA ENTERPRISES
62, TAGORE TOWN,ORDERLY BAZAR,
GEETANJALI
C.27/279A-KA, MALDAHIYA, 2200179
SHUBHKAMANA
21/4-A-3, MALDAHIYA
UTSAV
D-36/261, DASHASWAMEDH ROAD,GODOWLIA , 2455481, 3297581
GOVIND VASTRALAYA
GODOWLIA, 3257000

YAMUNA NAGAR :

BABLOO GARMENTS
PT.RAJA RAM GALI, 228000